There have been a few mornings when I have felt nauseous. Little subtle ongoing cramping over the past few days. Maybe I'm pregnant?
Every time I have a little twinge of "am I pregnant", I immediately begin praying with a simple, "God, if it's your will" and go on with my day.
I feel I have been getting really close to God this past week as it seems to be every hour or two I am saying this prayer.
In the past few days though, my sense has changed. Maybe it is me protecting myself from a potential let-down. I don't know if I am pregnant. And I have to wait.
I have a few friends texting, wondering how I'm doing and praying for me. I appreciate it. Knowing I'm not alone.
We need cheerleaders in our lives, when I can't allow myself to be hopeful, they are.
I am willing to wait until day 14 after the trigger shot and continue to trust God knows what He's doing.
---
Here we sit, day 12 after the trigger shot, how quickly thoughts change. I know I'm supposed to wait a few more days, but I figured I could go to the Dollar Store and get a pregnancy test just to see if any of the remanences of the HCG shot was still present. If it was a positive test, I would chalk it up to being leftovers and test in a few days. If it was negative, at least I would know the HCG from the trigger shot is out of my system.
I test and there is only one line, not pregnant.
"Good to know the HCG is out of my system. Maybe it's too early," I thought. "I'll test again in 2 days."
---
My back has been hurting this afternoon and sure enough, I now know why.
I don't have to test.  I began spotting. I knew it in my heart that I wasn't pregnant and this was just a confirmation.
I plopped down by Hubby and snuggled up next to him and I told him. He wasn't surprised either.
Gosh, darn it!
I really was hoping this was going to be the month. I even was praying for twins and thought I was going everything right. I was even following the suggested food intake throughout the course of my cycle.
What more am I supposed to be doing?
I am bummed. God, what are you doing in this?
I email CCRM and let them know so they can get me a request for a blood draw to confirm I'm not pregnant so we can start a new medicated cycle.
That is what we are going to do, right?
Hubby and I talk. We don't know how many more medicated cycles we are going to do.
At what point, do we have to surrender and say that we tried everything we could and it's just not going to work?
1 year? 2 years? 3 years? How long God?
This cycle completed 8 medicated cycles in just about a year.
Might not be very long for some people, or maybe it is for others. I'm sure it's a personal choice.
I'm having a hard time wrapping my head around this one.
This is what I don't understand:
If we are created to procreate than why can't God heal my body so that I can do just that?
What are we missing in this whole process?
I am given medication to stimulate follicle growth- check
I am monitored days 12-? To see the follicle growth and thickening of the lining- check
Hubby has strong swimmers- check
I get the HCG trigger shot to force an ovulation- check
Hubby gives his swimmers over to the nurses for a cleaning- check
Nurses take the best swimmers and inject them right up to where my egg(s) is/are- check
I rest and relax, pray and trust that they get together and implant…
Not sure if that is a check or not.
Dr. G. Says the only way to guarantee they get together is by doing IVF (in vitro) which is not an option for us at this point.
At some point, I have to trust that God is truly the miracle worker and creates life.
Why isn't he creating life in me?
Is it something I have done? Am I not supposed to have my biological children? Why not?
Questions I won't ever have answers to.
So God, what do you want from us? Do you want us to do another medicated cycle?
I fall asleep praying.
---
Day 1– I go in for the blood work and ultrasound just in case we decide to move forward with the medication.
In my quiet time this morning, as I was talking with God about this, I felt peace about letting go of a medicated cycle. This peace comes more from the hope that I will be one of 'those' stories where we try the fertility route and when it doesn't work, we begin thinking about adoption and we miraculously get pregnant.
Is that my story? That after all this human intervention with medication, God is using this experience to show me that He truly is all powerful and that no medication or doctor can do what only he can do?
That would be cool!
So, I'm at peace with whatever we need to do, or not do.
While in the ultrasound with my new-found friend, Erika, the stenographer, she finds a large black circle in my left ovary.
"What is that?" I ask.
"It's a cyst," she replies. "Double the size than what I usually see."
Unfortunately, it wasn't there before ovulation.
From what I learned today: It's common for this to happen where the follicle releases the egg during ovulation and remains empty in the ovary and over the 2 weeks can fill with fluid- causing this cyst. If I were to go on medication while I have it- most likely the cyst will absorb the meds instead. I have to wait until it's gone before we can do anything more.
She doesn't know what the doctor will say so at this point I leave the office without knowing if we will be able to do medication this cycle.
I call my nurse at CCRM and she confirms. No medication this cycle and possibly not the next cycle (if I get one) as it is double the size. It will need time to dissolve before they will prescribe anything.
My heart was prepared and I praise God for making it abundantly clear that the answer is no for this cycle.
We can still 'try' without medication and all the gizmos and gadgets… the good ol' fashion way.
We plan to regroup with Dr. G this month to talk through options based on his observations and expertise. Maybe this is the conversation we need to know it's time to move on.
---
I feel carried. The tears still come.
I am sad at the thought that there may not be a little Hubby and little me to watch grow up.
I have had these same visions before. As though I am watching a 1980's home video, I can see a little version of us, looking up and smiling at us. This little human we have created.
These thoughts and the sadness I feel are not new. I have felt this longing for our own biological children for a few years and the potential reality that this is a dream I need to let go of is still too hard for me to bare.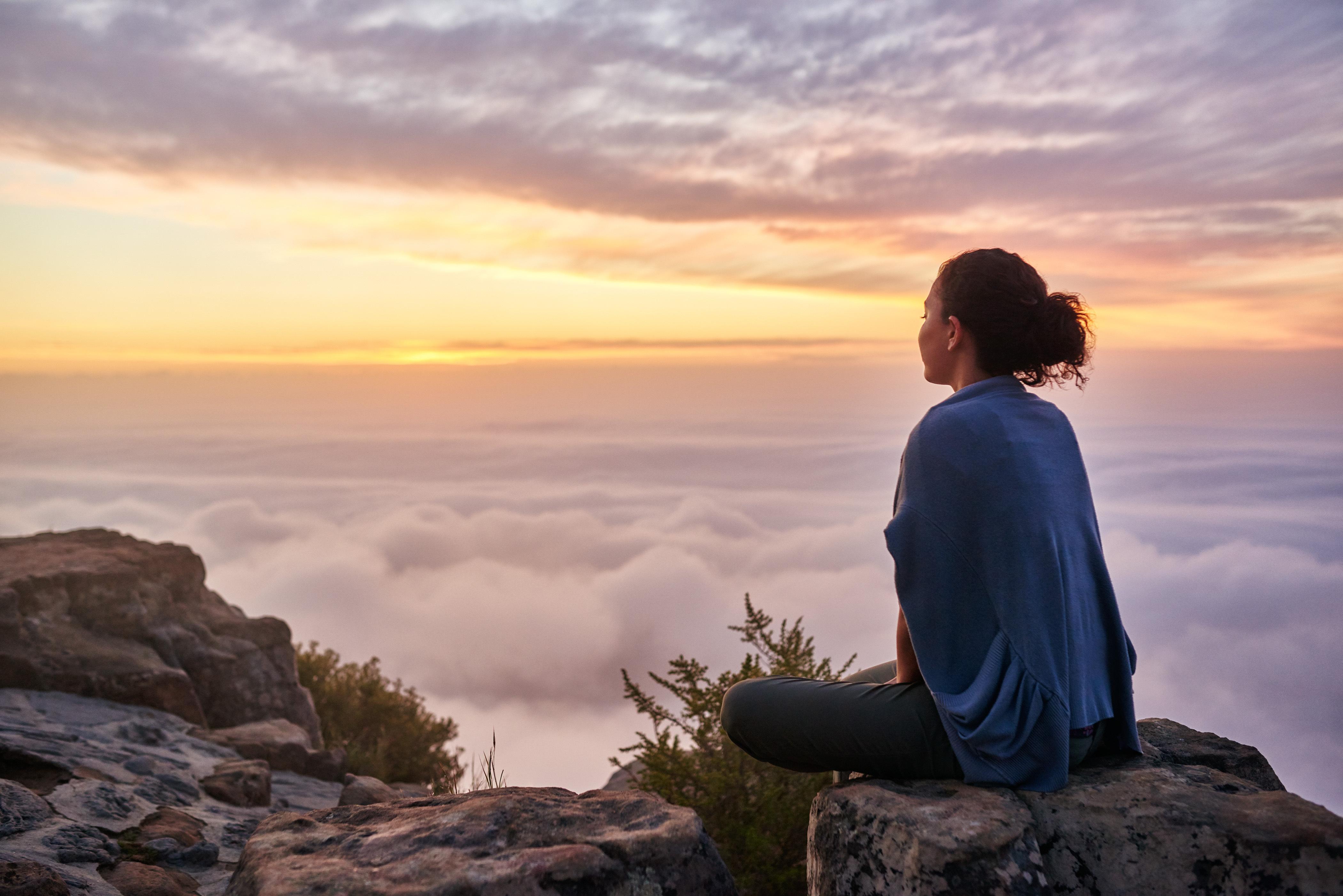 What's so terribly difficult is that there is a world around me that has no idea the pain I am in. I tend to be a silver lining type person, looking for the good and what God is doing in and through each situation. But there are still moments when I am feeling life is not fair. I am happy for all my friends who get to experience this blessing, but when I am on Facebook, I often feel as though people don't realize the pain others experience. Maybe this is just my issue and I need to grow a thicker skin so that others can post their joys and not rain on their parade.
Just like my friends who are single, longing for a partner- seeing engagement pictures and wedding photos can be difficult.
Does it mean that we should stop posting the joy-filled moments that are in our life- absolutely not? Maybe being aware of the world around us though.
Or maybe I just need to go off Facebook.